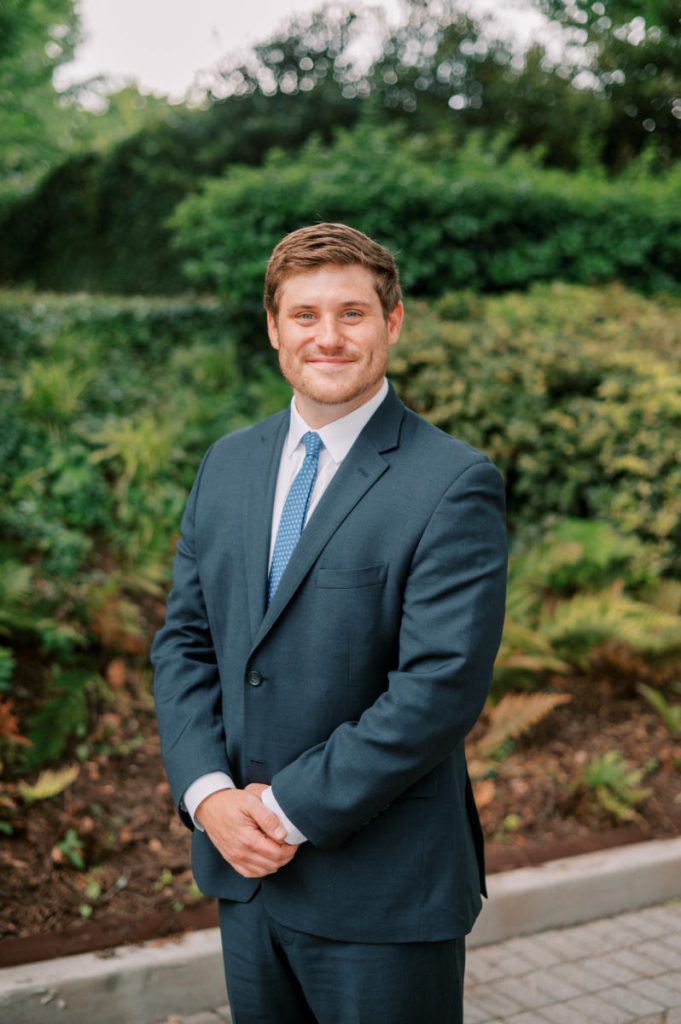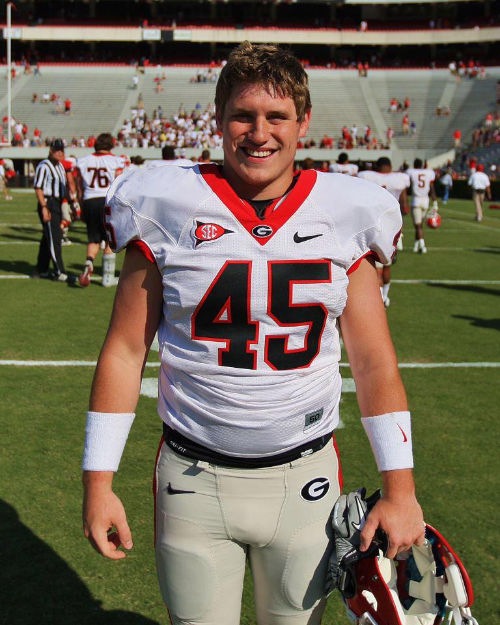 Ben Mozingo
Ben joined the Hendrick & Henry team in 2017 as an intern while attending Georgia State University College of Law. In law school, he was elected 3L At-Large Senator by his peers. He graduated in 2019 With Highest Distinction in Pro Bono Service. While interning, Ben set to task investigating every facet of the traffic and criminal defense practice. He showed an aptitude for analyzing difficult legal issues in this area of law. In October of 2019, he became a licensed attorney. He hit the ground running, making appearances for the firm the very next day.
Ben is a fighter. His freshman year at the University of Georgia, he walked on to the UGA Football program, earning a spot as a fullback through the spring of 2012. His senior year, he competed in the Brawl for a Cause charity boxing event, where he went three rounds with a veteran opponent. As an attorney with Hendrick & Henry Law, he's taking the fight to the courtroom; applying that same tenacity he displayed on the field and in the ring to advocate zealously for clients charged with criminal offenses.
Ben became passionate about criminal defense early in his studies. He studied Criminal Justice at UGA. While there, he interned with the Conflict Defender's office of Athens-Clarke County. In law school, he participated in the Capital Defender's Clinic, assisting the attorneys in death penalty litigation. This humbling and challenging work left a deep impression on Ben. He joined the DeKalb County Public Defender's office, advocating on behalf of indigent clients under the Third Year Practice Act.
Ben has a hunger for true, redemptive justice having seen first-hand the devastating impact of injustice. Ben believes in the power of redemption. In the words of author, civil rights attorney, and founder of the Equal Justice Initiative, Bryan Stevenson, "each of us is more than the worst thing we've ever done." For a system to truly be just, the members of that system must treat every person with dignity, no matter what they are accused of. Ben knows his role as advocate is to unflinchingly persist in challenging the system when it fails to meet this foundational mark.
The extra mile is familiar territory to Ben. Achieving a positive result for you is an essential aim but that's not all that he strives for when taking on a case. He also understands that a person seeking the representation of a criminal defense attorney may have some of their toughest days ahead and aims to be a source of light in the darkness. Everyone deserves someone in their corner. Ben derives deep fulfillment in intentionally fostering relationships with his clients. While Ben will fight for a just resolution to your case, he also wants you to know that he hears you, cares about you, and values you. Only then will he have fully realized his role as your attorney.
As Ben has become intimately familiar with the traffic and criminal defense practice, he also understands that a person's ability to maintain a clean driving record is of utmost importance to a vibrant and productive life. In pursuit of higher education in this area of the law, Ben completed an Advanced Roadside Impaired Driving Enforcement (ARIDE) seminar in July of 2021. With the knowledge and expertise he has gained through representing clients since 2019, he looks forward to counseling you through the process, helping you navigate the system, and advocating on your behalf.
Ben is a native of Nashville, Tennessee but has lived most of his life in the Metro-Atlanta area. After law school, he settled in Decatur with his wife, Erin, and wirefox terrier, Jack. Most days, you can find them walking to and from downtown Decatur, enjoying the local eats.