Got a Georgia Texting While Driving ticket?
Fix it!

Before you pay your Georgia Texting While Driving ticket contact us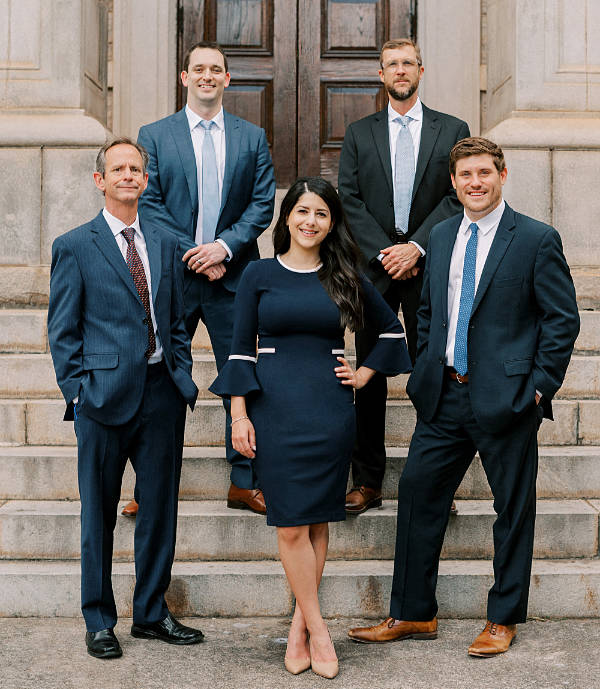 "
We have developed a highly specialized division of our firm dealing only with Georgia traffic and speeding issues. That means that our firms' attorneys are actually practicing in the local Georgia courts where your ticket will be prosecuted — day to day, month to month, and year to year. Since 2005, the traffic division attorneys at Hendrick & Henry have cultivated these relationships and will put them to work for you. – Ben Mozingo
Don't Pay that Georgia Texting While Driving Ticket.
First call 404-310-9795
to discuss your options
Save money on insurance.
No points. No record.
Usually no court appearance
What's the Big Deal?
Why should I pay for an attorney in addition to possibly paying for fines?
Simple:
Because we'll save you money. While it costs more up front to hire a lawyer when you receive a traffic ticket in Georgia, you'll save more over time if they are successful in avoiding the consequences to your driving history. In addition to your fine, your insurance rates could increase anywhere from $400 to $1000 per year, over the next three (3) to seven (7) years. This is anywhere from $1200 to $7000 in savings you might be leaving on the table.
Many drivers don't realize the hidden costs that follow a traffic citation until it's too late. Convictions can also cause your life insurance rates to climb. And yes—you will have that dreaded "record" next time you're in court. You don't need to take our word for it. Call your insurance company to ask what might happen to your rate if you're convicted of a ticket (hypothetically, of course!).
With some offenses, depending on the jurisdiction your case is in, it just does not make good sense to hire a lawyer. While we cannot ethically offer guarantees, our experienced network of attorneys know when we can likely add value vs. when we'll just cost you extra. For more information or immediate help on your specific case, call our team now at 404-310-9795.
"Wherever the road takes you, we're here to help. Talk to us."
It's easy to start the Free Consultation process for your Georgia Texting While Driving ticket.
We want it to be easy for you to retain the legal experience of the Georgia law firm of Hendrick and Henry.
FREE Texting While Driving ticket case review
Hendrick & Henry defends all types of Georgia tickets
State of Georgia Texting While Driving law & penalties
2010 Georgia Code
TITLE 40 – MOTOR VEHICLES AND TRAFFIC
CHAPTER 6 – UNIFORM RULES OF THE ROAD
ARTICLE 11 – MISCELLANEOUS PROVISIONS
§ 40-6-241.2 – Writing, sending, or reading text based communication while operating motor vehicle prohibited; exceptions; penalties for violation
O.C.G.A. 40-6-241.2 (2010)
40-6-241.2. Writing, sending, or reading text based communication while operating motor vehicle prohibited; exceptions; penalties for violation
(a) As used in the Code section, the term "wireless telecommunications device" means a cellular telephone, a text messaging device, a personal digital assistant, a stand alone computer, or any other substantially similar wireless device that is used to initiate or receive a wireless communication with another person. It does not include citizens band radios, citizens band radio hybrids, commercial two-way radio communication devices, subscription based emergency communications, in-vehicle security, navigation devices, and remote diagnostics systems, or amateur or ham radio devices.
(b) No person who is 18 years of age or older or who has a Class C license shall operate a motor vehicle on any public road or highway of this state while using a wireless telecommunications device to write, send, or read any text based communication, including but not limited to a text message, instant message, e-mail, or Internet data.
(c) The provisions of this Code section shall not apply to:
(1) A person reporting a traffic accident, medical emergency, fire, serious road hazard, or a situation in which the person reasonably believes a person's health or safety is in immediate jeopardy;
(2) A person reporting the perpetration or potential perpetration of a crime;
(3) A public utility employee or contractor acting within the scope of his or her employment when responding to a public utility emergency;
(4) A law enforcement officer, firefighter, emergency medical services personnel, ambulance driver, or other similarly employed public safety first responder during the performance of his or her official duties; or
(5) A person engaging in wireless communication while in a motor vehicle which is lawfully parked.
(d) Any conviction for a violation of the provisions of this Code section shall be a misdemeanor punishable by a fine of $150.00. The provisions of Chapter 11 of Title 17 and any other provision of law to the contrary notwithstanding, the costs of such prosecution shall not be taxed nor shall any additional penalty, fee, or surcharge to a fine for such offense be assessed against a person for conviction thereof. The court imposing such fine shall forward a record of the disposition to the Department of Driver Services. Any violation of this Code section shall constitute a separate offense.
Disclaimer: These codes may not be the most recent version. Georgia may have more current or accurate information. We make no warranties or guarantees about the accuracy, completeness, or adequacy of the information contained on this site or the information linked to on the state site. Please check official sources.
Contact Hendrick & Henry for immediate action on your Georgia Texting While Driving ticket