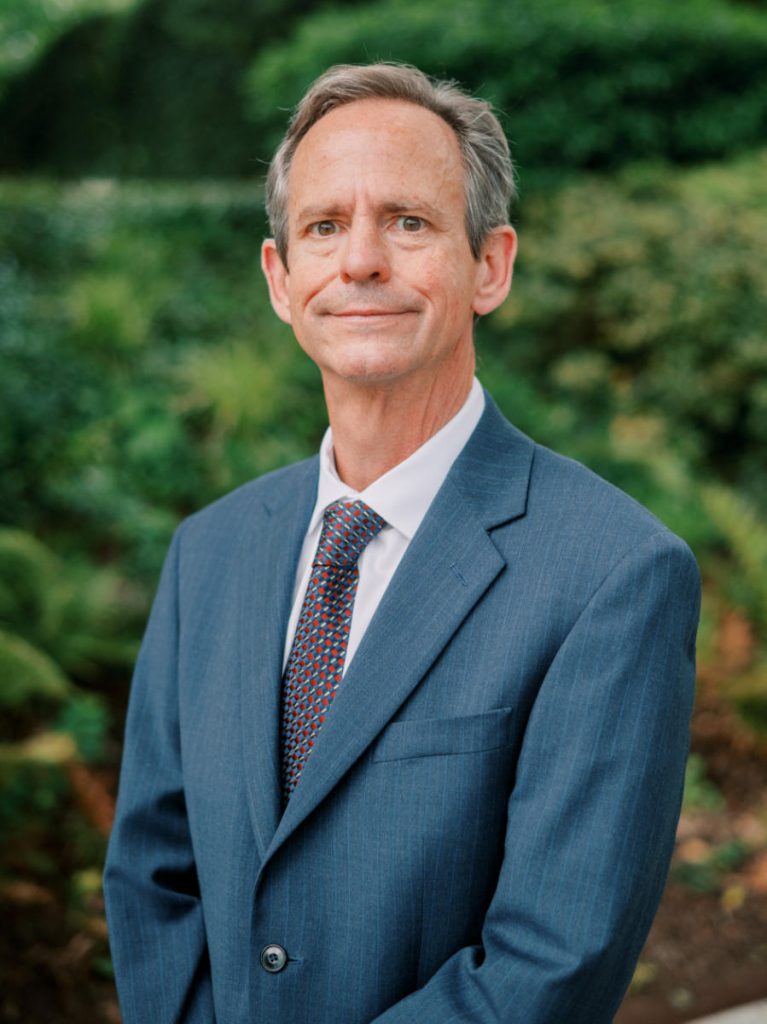 Keith Gore Wiseman
of counsel
Keith's education and professional life have been focused on making the world a better place.
Keith entered Columbia Theological Seminary in 1984, the youngest member of his class, as a candidate for ordination as a Presbyterian (PCUSA) minister. While he enjoyed the challenges of earning a Master of Divinity and serving the three intervening summers in a small church, Keith decided that law provided a broader scope of influence and that he would apply for admission to law school, rather than seek ordination.
While preparing for and being admitted to Georgia State University College of Law, Keith worked in psychiatric hospitals as a clinical assistant, providing front-line patient care and counseling to teens with drug, alcohol and other mental health challenges.
Keith continued this work and started law school at Georgia State in 1990. He received the American Jurisprudence Award for the highest grade in Contracts his first semester and was also instrumental in the founding of the LGLSA that year, which was the first LGBTQ organization in the law school. Keith served as its senior officer his final year at Georgia State.
Keith passed the Georgia Bar exam in 1993, before graduating from law school in 1994, and began his law career that summer as the Coordinator of the Mississippi Prison Project, a National Lawyers Guild program to commemorate and continue the work began in Mississippi's Freedom Summer of 1964, bringing volunteer litigators from across the county to the state to assist local counsel with cases involving Mississippi's infamous Parchman Prison and other inmate facilities.
At the close of the project, Keith joined Reece and Associates in Atlanta as a registered lobbyist. The firm monitored proposed legislation in Georgia and developed strategy for clients seeking to pass or defeat legislation affecting their businesses. Keith's role included advocating for corporate clients face-to-face with legislators, consulting and coordinating with the National Highway Safety Administration in its multi-state efforts to increase highway safety and consistency in traffic laws, and writing strategic plans for clients seeking to influence public policy.
In his first year of practice, Keith served on the founding Board of Directors for the Stonewall Bar Association, the state's first organization of LGBTQ attorneys. He was also part of a group of former Boy Scouts who formed the Wilderness Network of Georgia, an outdoor club which now has more than 300 members and organizes hiking, camping, paddling and other outdoor activities for gay men.
In 1997, Keith was invited to join Habitat for Humanity in Atlanta's house-building mission as property coordinator and was tasked with acquiring at least 50 single-family house sites per year within the city limits – with very little money and in a very hot property market. Utilizing a small army of volunteers, Keith located and acquired more than 300 such properties in less than four years, scooping up properties in undervalued neighborhoods, securing space for affordable housing and leaving Habitat with a substantial inventory of property on which to build.
Keith had meanwhile also been pursuing his personal interests in photography and history, focusing on his hometown of Oxford, Mississippi, and his family's journey from immigration before American independence to now, so in 2001, he began splitting his time between conducting residential Real-Estate closings with Ganek, Wright & Dobkin, and travelling home for photography and research.
Keith's photos have been published by the Atlanta Journal-Constitution, in several books, including: In Faulkner's Shadow; Oxford Mississippi – The Cofield Collection; and Hollis Gillespie's first memoire, and hang in many businesses and homes in Mississippi. In 2008, The Union County Historical Museum featured Keith in a solo exhibition, "Gore's Oxfordpawtapha – Overlapping Faulkner's Claim," which explored the actual place that became Faulkner's fictional world.
Since 2015, Keith has worked with Hendrick Henry, making court appearances with and for clients, bringing his broad knowledge and experience in counseling and negotiation to each case to reach the best result for clients and for the personal satisfaction of making the world a better place.
When not in court, Keith prefers to be outside with a camera.