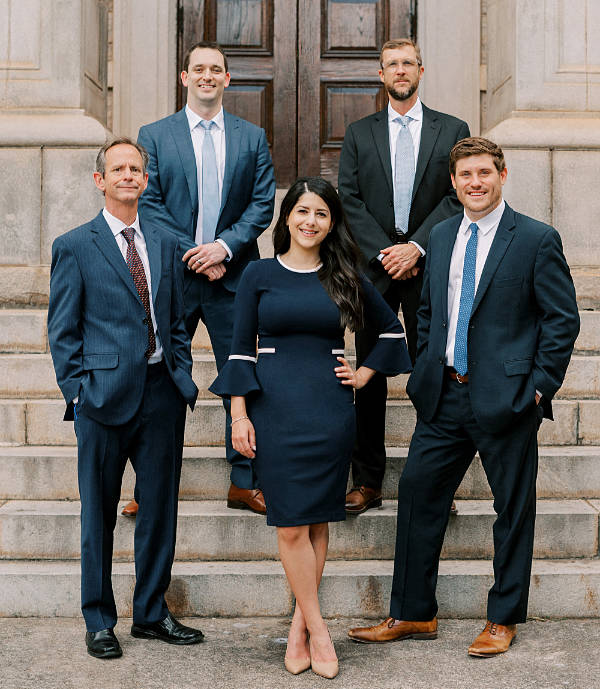 "
We have developed a highly specialized division of our firm dealing only with Georgia traffic and speeding issues. That means that our firms' attorneys are actually practicing in the local Georgia courts where your ticket will be prosecuted — day to day, month to month, and year to year. For over 17 years, the traffic division attorneys at Hendrick & Henry have cultivated these relationships and will put them to work for you. – Ben Mozingo
Actions you need to take if you have been charged with DUI in Georgia.
You need a good attorney to handle your driving under the influence charges. There is simply too much at risk to handle the situation yourself. Call 404-310-9795 and we will arrange for you to have a FREE consultation regarding your DUI charges.
We believe that in the overwhelming majority of cases, the Georgia police officer or the state of Georgia has made mistakes in the prosecution of your case that will lead to opportunities to achieve a positive outcome in your DUI case.
We work tirelessly through the use of experts, doctors, investigators, technology and the law to find areas of your case in which the state of Georgia has failed to meet its burden of proof beyond a reasonable doubt.
We approach your Georgia driving under the influence case with a "we-can-win-it" attitude, we keep our minds open to any and all possibilities to be successful in the defense of your case and in defense of your Georgia and United States Constitutional Rights. When you hire The Law Offices of Troy P. Hendrick, you have done everything in your power to achieve the best result possible.
Hiring a committed Georgia DUI lawyer is the first step toward putting your mind at rest and ensuring that you have the best chance at reducing the negative impact that these types of charges can have on your life and your future.
The best results are achieved when our firm and experts have an opportunity to get involved early and quickly in the legal process. Do not delay, call the Georgia DUI Law Firm of Hendrick & Henry at 404-310-9795 or contact us here.
It's easy to start the Free Consultation process for your Georgia DUI.
We want it to be easy for you to retain the legal experience of the Georgia law firm of Hendrick and Henry.
FREE Georgia DUI case review
Contact Hendrick & Henry for immediate action on your Georgia DUI